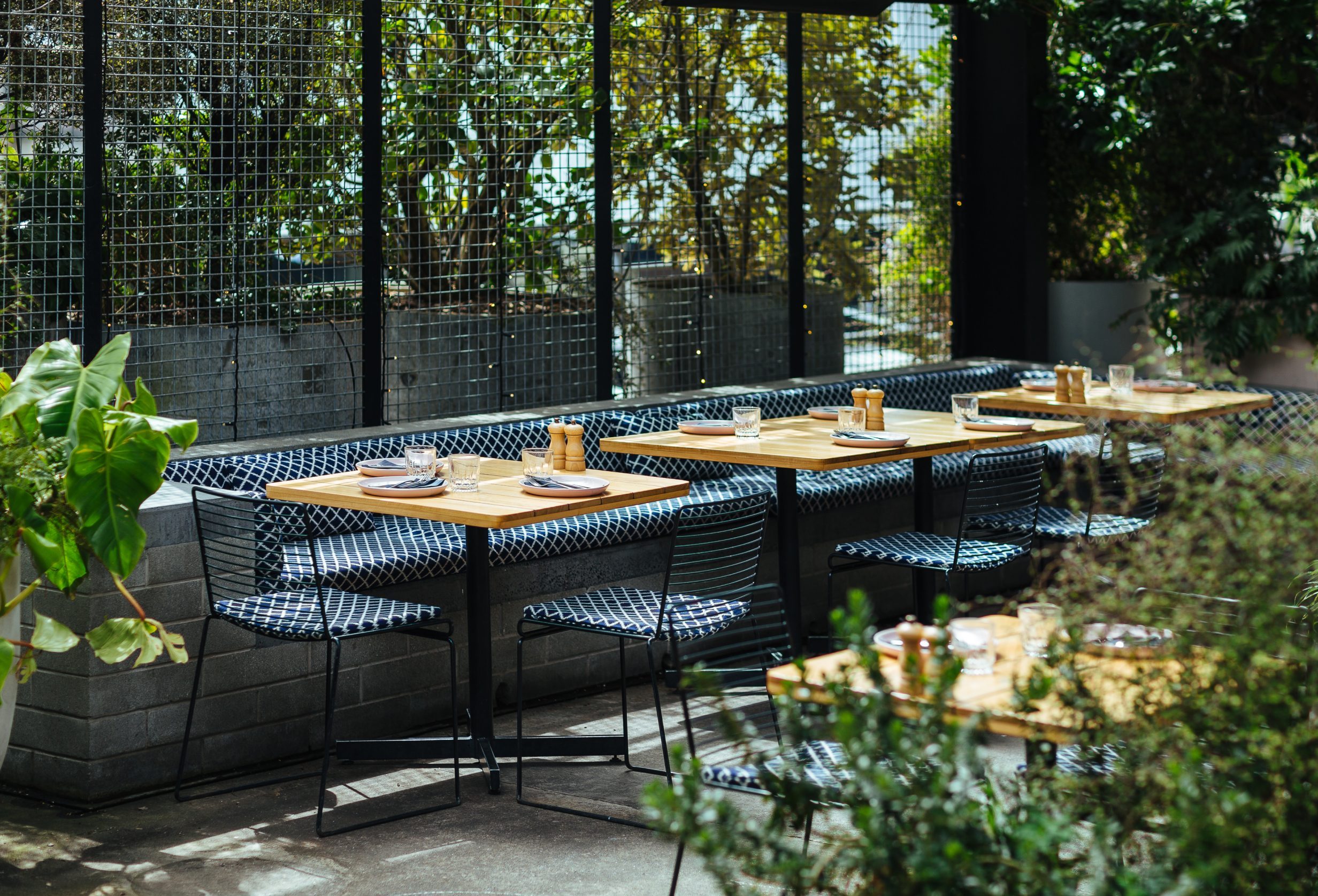 Odettes Eatery
Simple yet sumptuous, Odettes Eatery offers exceptional Mediterranean-influenced dishes in a relaxed and stylish dining room and bar.
Odettes Eatery is centred around seasonality, innovation and locality.

Our menu draws on flavours from the Mediterranean, while also blending Levantine and African spices and global gastronomique influences.

It's ever-changing, seasonal, punchy and bold, combining simple ingredients with touches of the extraordinary.


We're proud to support local by working with our incredible team of artisans and food producers, hailing from all corners of Aotearoa.

Dine in casual luxury in our timeless and elegant space, with finishings and flourishes by Auckland design stalwarts Simon James Design and Nat Cheshire for Resident.

Visit our sibling restaurant Hugo's Bistro on Auckland's Shortland Street for more all-day dining, coffee, Aperitivo or sophisticated European fare.



Jonah Huang, Head Chef
Born in Taiwan, Jonah emigrated to New Zealand as a 10-year-old and found his passion when he started working in kitchens at age 17.
Jonah comes to Odettes after stints at well-known Auckland establishments such as Iguacu, Everybody's and Imperial Lane, and after a period overseas honing his craft in Japan.
At Odettes Eatery Jonah applies modern techniques to classic dishes, with flavour reigning supreme. He knows how to maximise the best of each ingredient, blend seasonal harvests with creativity and use local suppliers' best produce.
Poi Eruera, Operations Manager – Odettes Eatery & Hugo's Bistro.
Grey Lynn's own Poi Eruera is passionate about beautiful food and wine, people, big smiles and bright lipstick.
She began her career in hospitality as a 16-year-old in Italy, continuing her passion when she arrived back in Aotearoa across a variety of bars, cafes and restaurants.
She loves the bustle of a busy restaurant, happy staff and happy patrons.
AWARDS
Metro Top 10 Cafe 2023
Metro Top 50 Cafe 2021/2022
Metro Top 50 Cafe 2019/2020
Metro Top 50 Cafe 2018
Metro Top 10 Cafe 2017
Supreme Winner,  Metro Top 50 Cafes 2016
Metro Top 50 Cafe 2015